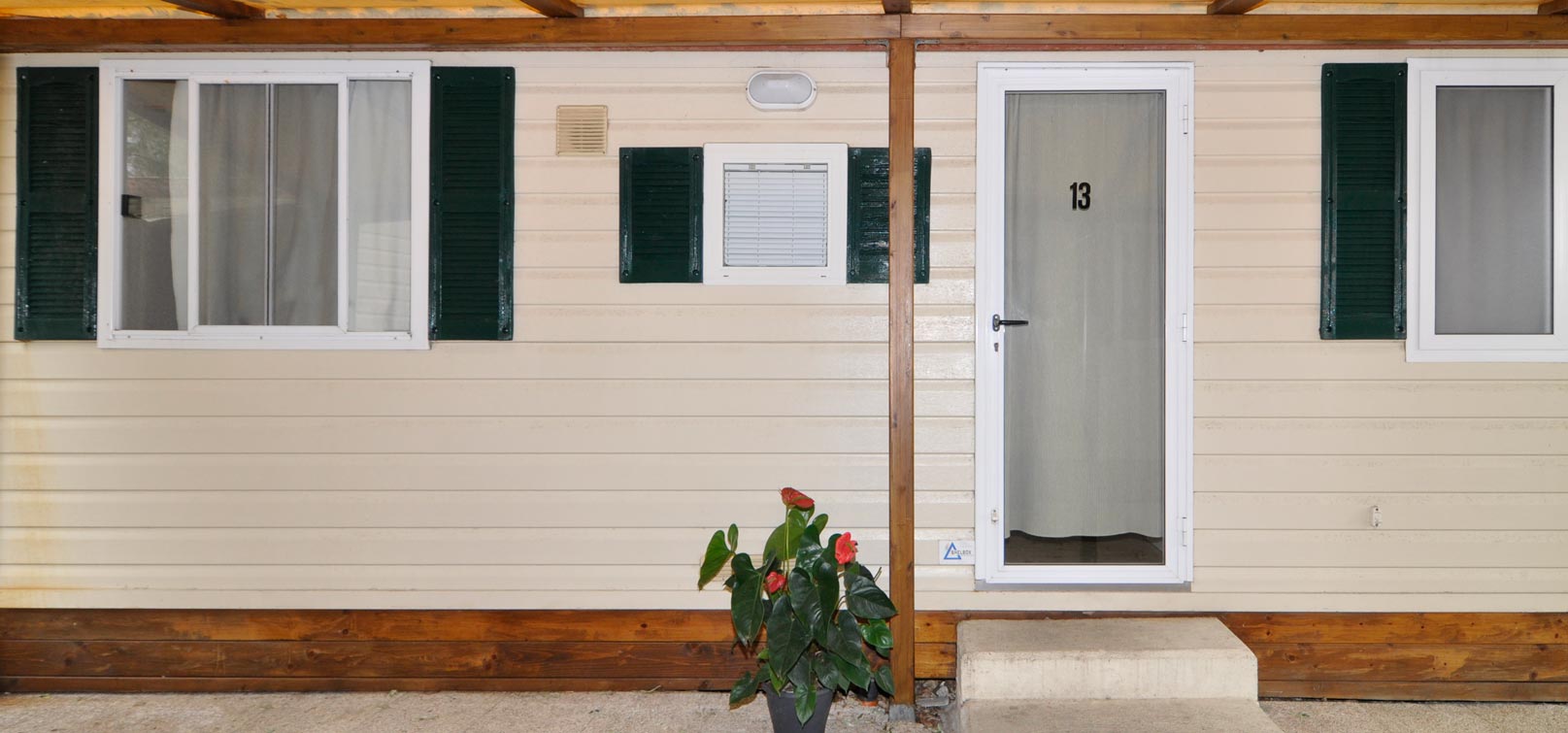 Mobile Home 13
Our Bungalows (around 24 mq) can host 4 people maximum and they are positioned just before the bar-restaurant of the camping.
Equipped with every comfort, they have a double room, 1 room with 2 single beds, bathroom with shower, a little living room with a kitchen equipped with kitchenette, dishes, fridge, TV and air conditioning.
The veranda gives the opportunity to use a table with chairs to have lunch open air or to enjoy the afternoon's shadow, and a drying rack for your laundry.
Only small-size dogs and cats are allowed and we can give you bed linens and bath towels by request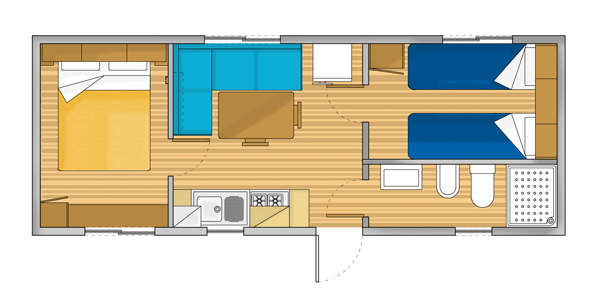 Windows with mosquito net
Price list for Mobile Home 13
Period
per 1 day
for 4 people
per 1 day
for 5 people
Per week
for 4 people
Per week
for 5 people
From 20-04 to 15-06
40 €
50 €
250 €
315 €
From 15-06 to 22-06
60 €
75 €
380 €
475 €
From 22-06 to 06-07
70 €
88 €
420 €
525 €
From 06-07 to 27-07
84 €
105 €
520 €
650 €
From 27-07 to 10-08
120 €
150 €
600 €
750 €
From 10-08 to 17-08
150 €
188 €
850 €
1060 €
From 17-08 to 24-08
120 €
150 €
600 €
750 €
From 24-08 to 31-08
62 €
78 €
400 €
500 €
From 31-08 to 28-09
40 €
50 €
250 €
315 €
Map